barry s. friedman
Author, Comedian, Other Stuff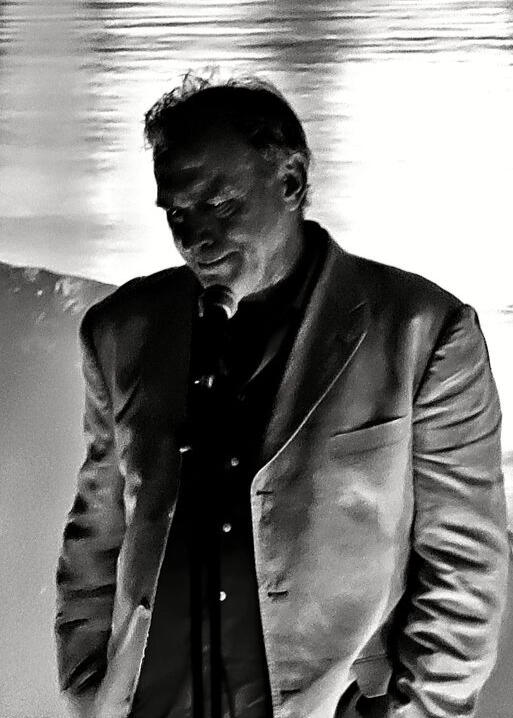 ---
Politics
---
Comedy
---
Books
Jack Sh*t: Volume One Voluptuous Bagels and other Concerns of Jack Friedman
The first volume of my conversations, arguments, buffets, and philosophical musings with my father from the years 2004-2014. There was "The Mob," the survivor's group of those who buried their spouses, the bowling, the possible death of Bernie, the coupons, the long-suffering Jeannette "who buried two husbands. Did you ever? Two!" And always the toupees, many kept in boxes in the bedroom, garage, and sometimes out on the dinner table.My father, though in his 80s, thought he looked 40, and had the energy of a twenty-year-old."I was 16 two weeks ago, Ba. Where did it all go?"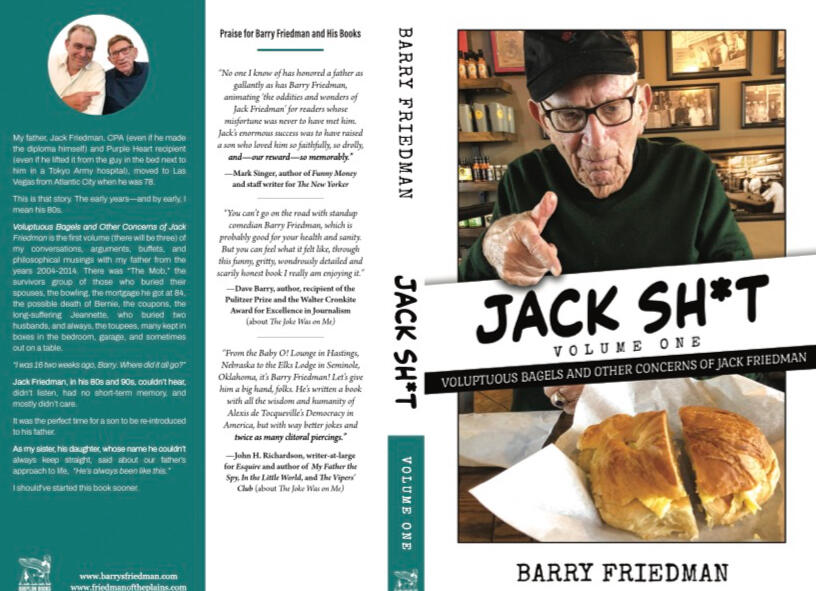 ---
The Joke was on Me: A Comedian's Memoir
Barry Friedman, a veteran of 30 years on the comedy road, delivers another punchline on standup. Filled with garden-variety kleptomaniacs, large, rum-drinking Bahamians, bitter, glorious, troubled, and sex-addicted women with ankle monitors, loquacious drug addicts, first-time Vegas lesbians, and tall, neurotic Jews in sweaters— and these are the sane people—THE JOKE WAS ON ME is the story, his story, of laughs and love and almost fame. It's all true—as much as comedy will allow anyway.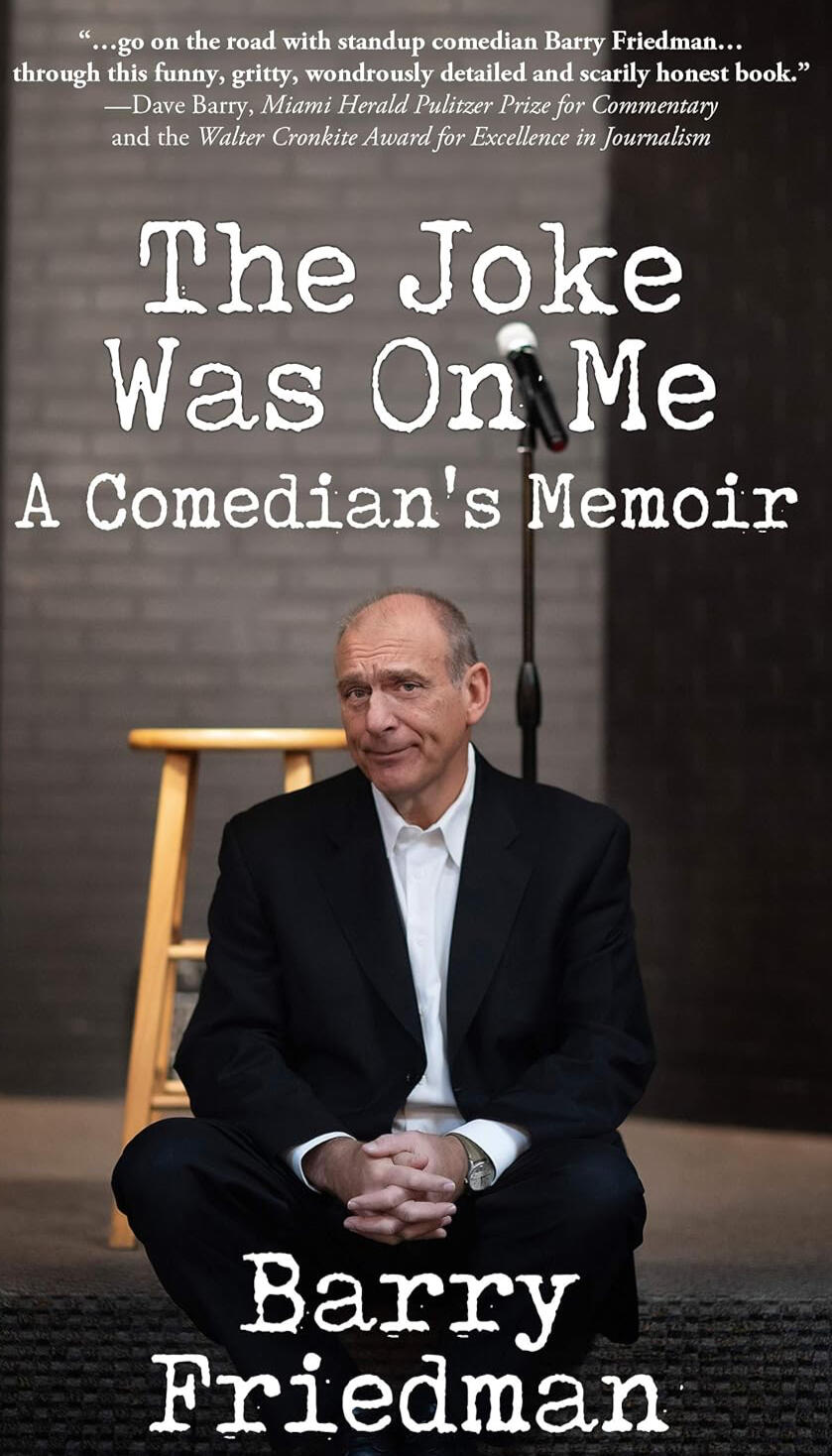 ---
Jacob Fishman's Marriages
Jacob Fishman is miserable. His wife, Cindi, is miserable.His editor wants him to write another book.Suffocating in his own self-consciousness, Jacob decides to explore the frailties, fears, and deficiencies of his life with Cindi including, most tellingly, her desire to have a baby—and his desire not to. He creates Fishman doppelgängers, literary avatars, to see if their lives can be better than his. He wills himself to the intersection of truth, verisimilitude, and fantasy and finds himself paralyzed once there, no longer sure which events unfold in real life and which exist only in his book. Cindi, watching her life being laid bare, sees her husband as a megalomaniacal provocateur and chafes at his cherry-picking of their marriage and identities.Set in and around the University of Nevada, Reno, JACOB FISHMAN'S MARRIAGES is the story of an author's conceit and what the creation of art excuses. It is the story of a husband and a wife and a husband and a wife—the same husband and wife. Sort of.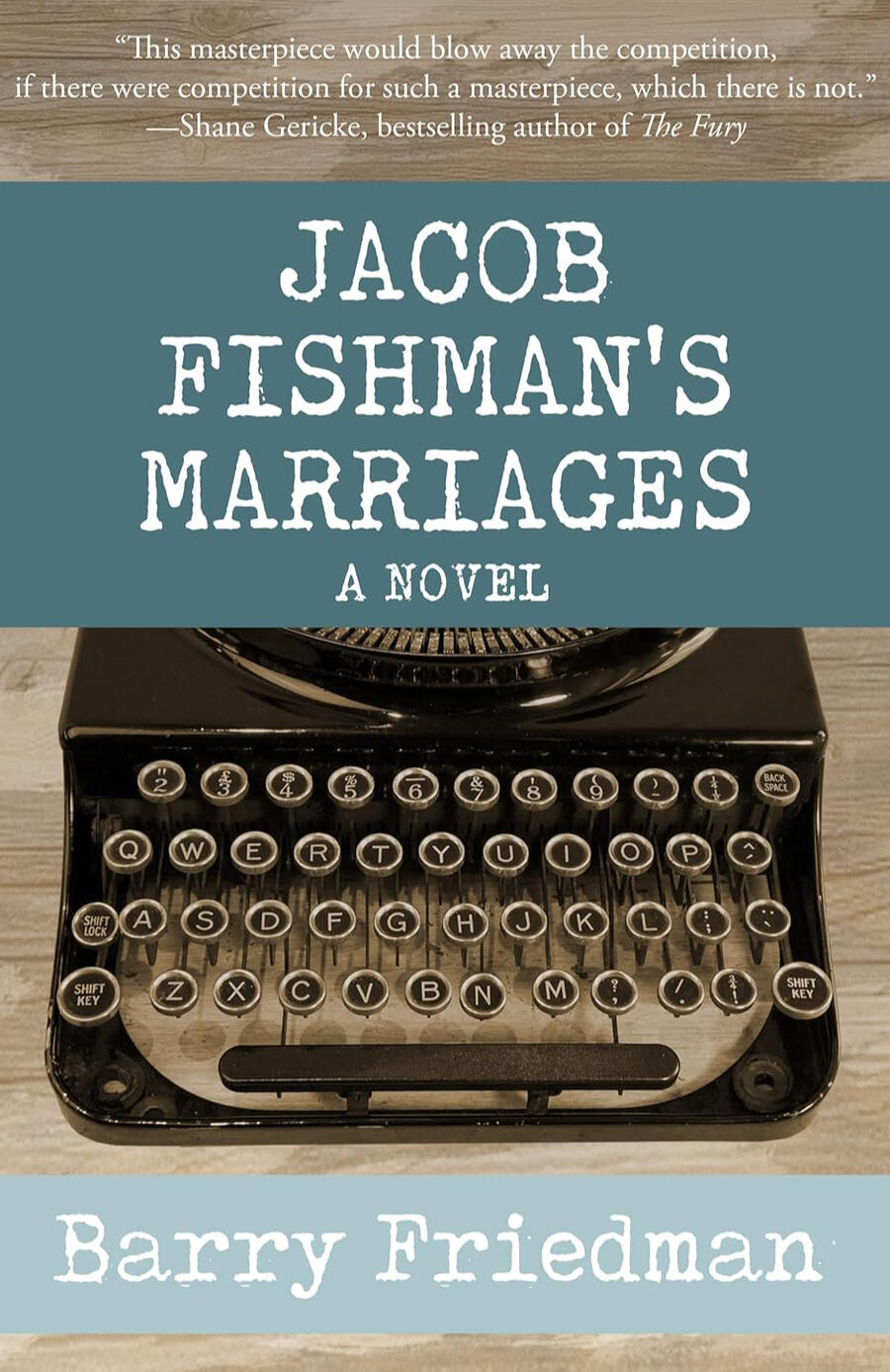 ---
Four Days and a Year Later: An Elegy
He endured every parent's worst nightmare.When writer-comedian Barry Friedman's son died from a drug overdose one Friday morning, Barry was devastated—but not surprised. Paul's death had been in dress rehearsal for years. The world alternately froze and galloped after Paul was found face-down in his room. Barry had to find a way to continue, to reject magical thinking and forge a meaningful path for the future. During the following four days, Barry dealt not only with his crushing grief but also incidents ranging from the ridiculous to the profound. What follows is not a eulogy but an elegy for the son he loved but knew he would lose.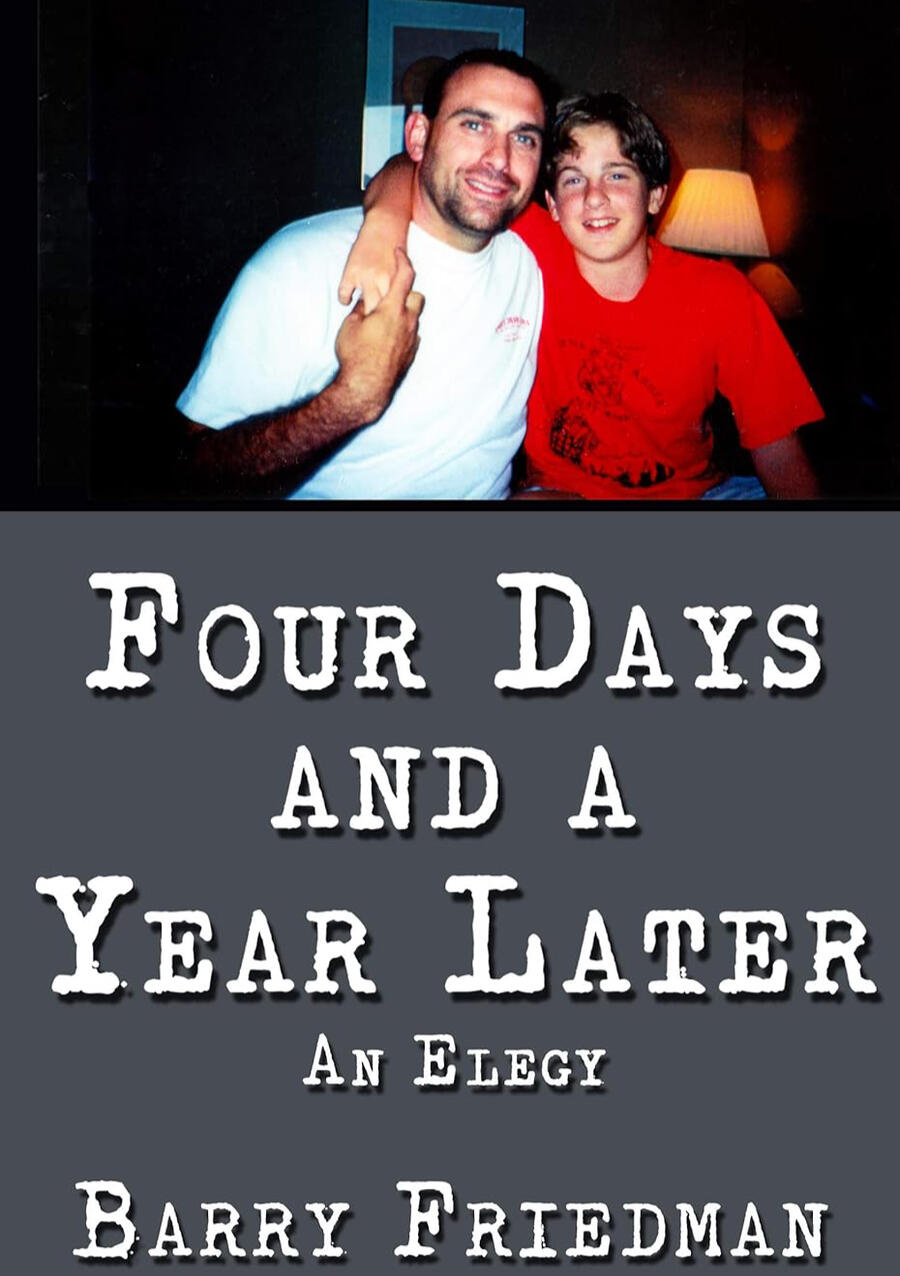 About Barry
Barry is the author of JACK SH*T: VOLUPTUOUS BAGELS AND OTHER CONCERNS OF JACK FRIEDMAN (VOL. ONE); THE JOKE WAS ON ME; JACOB FISHMAN'S MARRIAGES; and FOUR DAYS AND A YEAR LATER. An essayist, reporter, and political columnist, his work has appeared in Esquire, where he has co-hosted "The Politics Blog with Charles P. Pierce" (Pierce in fact gave him the name "Friedman of the Plains"); The Progressive Populist; MediaPost; The Las Vegas Review-Journal; and AAPG EXPLORER, a magazine for petroleum geologists, which is all the more noteworthy, considering he knows little about petroleum geology and has hurt himself pumping his own gas. Further, Barry has appeared in national commercials, a few local ones, including a local pizza joint, which featured him lying on his back, facing and barking at a pizza. He does radio commentary on Public Radio and appeared in UHF with "Weird Al" Yankovic, setting the bar for all those who might someday play a character named "Thug #2." The movie still provides him with $3.76 residual checks every time it plays at some Lithuanian drive-in.Barry hates referring to himself in the third person.
Contact me